The idea behind International Book-Giving Day is much bigger than the act of giving a book to someone. And it is a day to share your love of books and reading with the world – especially children.
The volunteer initiative is aimed at increasing children's access to books and also helping them discover their own love for reading.
History of International Book-Giving Day
International Book-Giving Day was first created in 2012 by Amy Broadmoore and Zoe Toft. Both women already had experience in the children's book industry and were eager to get the day acknowledged.
The main idea behind book-giving day is to get as many books as possible into the hands of children. Whether the books are old or new, any will do.
And International Book Giving Day is celebrated in over 44 countries. Some of the other countries include France, Japan, Nigeria, the UK, and Malaysia.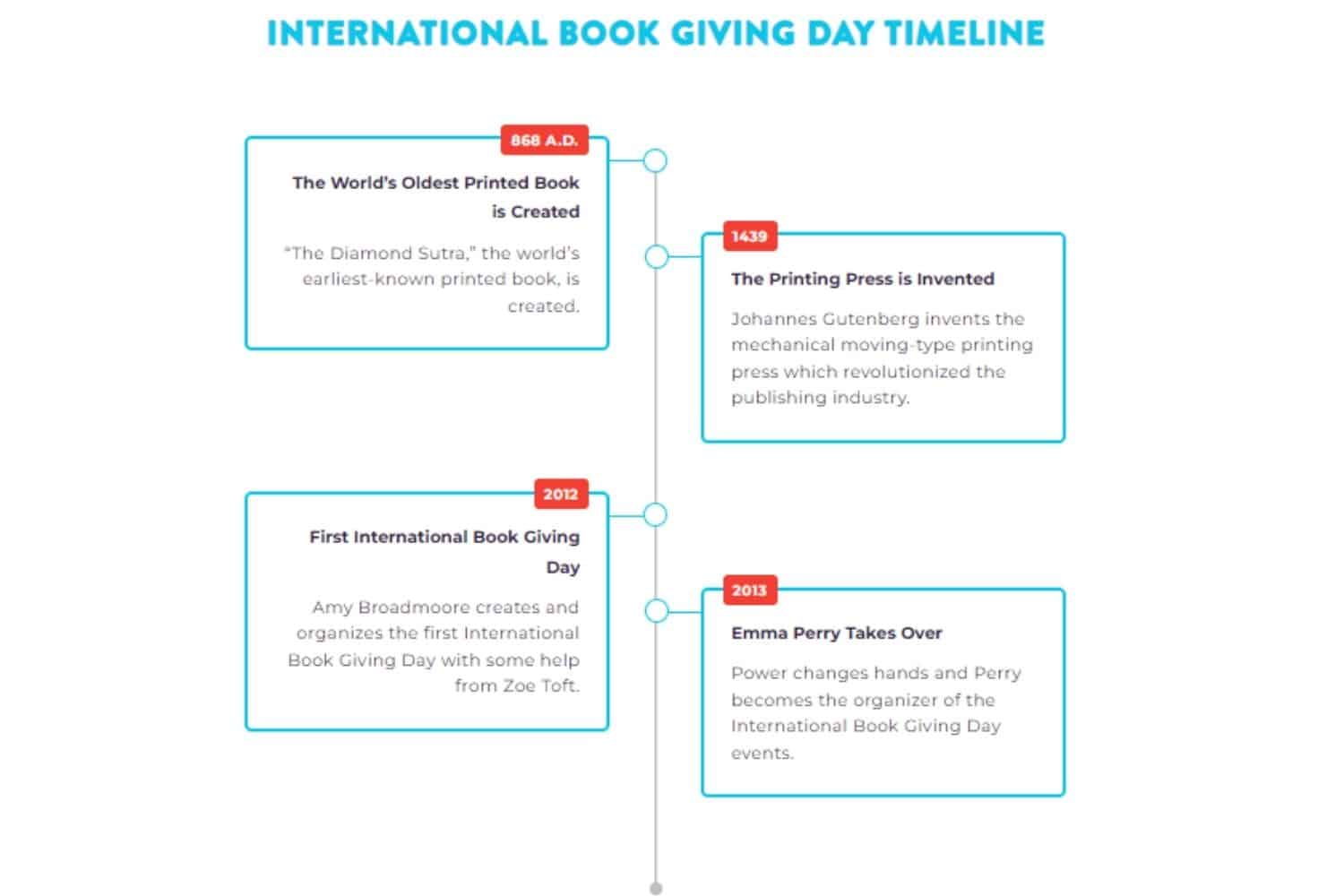 How to get involved
Start a book-gifting culture
Every now and then try leaving a book somewhere to be found. Perhaps leave a little note on the first page saying that whoever picks the book up is free to read and pass it on.
And so, your one good deed has the possibility to change the lives of many people.
Organise a book exchange
If you're not in a position in donating books, try an exchange program. Get a few community members and friends together and let everyone benefit from each other's private libraries.
Try having a kids program as well as one for adults. Spread the love for reading!
Donate to a local library
Help a local library out and donate some second-hand books or do a bit of research and find the nearest non-profit organisations that focus on sharing books with those who don't have access to them.
Take a look at the following organisations:
Some reading suggestions
For those who's reading cravings just awakened, here are a few suggestions:
Roald Dahl – The Complete Short Stories: Volume 1 and Volume 2
For those fellow Roald Dahl fans – this is for you. When I was a child I used to absolutely love all his books. So naturally, I was delighted as an adult when I came across his short stories.
And let me tell you, mister Dahl had a much darker sense of humour than expected!
Volume 1 is more based on serious matters and many are based on true life – such as his army stories. But Volume 2 will have you in shock after each story. Dahl set out to end each story with a twist – one that is normally not expected!
Robin Hobb – The Farseer Trilogy
Possibly one of the best fantasy writers of all time. Robin Hobb created a realm in which many of her books are based. Starting with the story of the live ships all the way through to her dragon quadrilogy. As an author, she has an exceptional insight into the human psyche and creates interweaving stories which link in the most unexpected and fascinating ways.